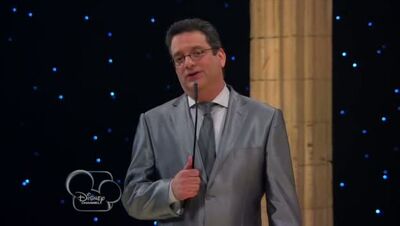 Chancellor Rootie Tootietootie
(played by
Andy Kindler
) is the head of the Monster Hunter Council, who
Justin
has reported to in
Three Monsters
. He sends
Justin
on a dangerous mission to capture a mind-controlling mummy in
Night at the Lazerama
, after all the other monster hunters were killed in action, he was supposedly killed.
In Alex Gives Up, he makes a appearance and tells Alex and Mason they can't be together since Alex is dropping out of the wizard competition.
He returns in Wizard of the Year to host the Wizard Of The Year Awards Banquet and to announce that Alex won as "Wizard Of The Year".
He appears in "Who Will Be The Family Wizard" as the host of the Wizard Competition.
Appearance
Ad blocker interference detected!
Wikia is a free-to-use site that makes money from advertising. We have a modified experience for viewers using ad blockers

Wikia is not accessible if you've made further modifications. Remove the custom ad blocker rule(s) and the page will load as expected.