RoboBuddy is a helper robot, programmed by Gorog to be evil. He first appeared in Ghost Roommate. He helped Zeke with working at the sub station, but was asking Zeke questions about the wizard lair. Later, Justin found RoboBuddy scanning the spell book. He copied the In-Through-The-Out-Door spell and gave it to Gorog.
He later made a cameo in Wizards vs. Everything, in the background of Gorog's base.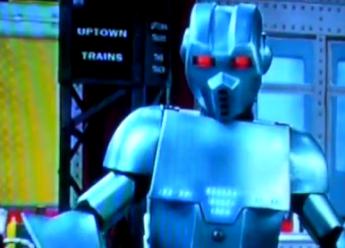 Ad blocker interference detected!
Wikia is a free-to-use site that makes money from advertising. We have a modified experience for viewers using ad blockers

Wikia is not accessible if you've made further modifications. Remove the custom ad blocker rule(s) and the page will load as expected.