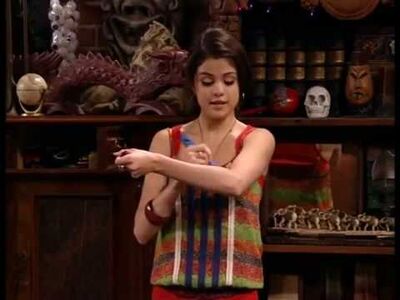 A
magic marker
makes a person become whatever attitude they write on their body. The marker ink can be washed off in order to reverse the spell.
History
In "Positive Alex", Alex becomes a positive, upbeat person when she writes 'Be Positive' on her arm. Eventually Harper grows tired of Alex's new personality, and washes the ink off her arm with cold water.
Ad blocker interference detected!
Wikia is a free-to-use site that makes money from advertising. We have a modified experience for viewers using ad blockers

Wikia is not accessible if you've made further modifications. Remove the custom ad blocker rule(s) and the page will load as expected.