George
(
Austin Butler
) is a student at
Tribeca Prep
who is the marching band conductor.
Alex
had a crush on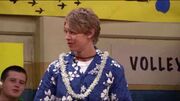 him, but he didn't like her since she was so negative, in
Positive Alex
. When Alex casts a spell on herself to make herself more positive, George asks her out to Homecoming, but after Alex becomes so positive she starts cheering for the other team, George stops liking Alex.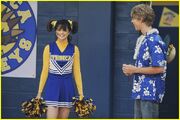 Ad blocker interference detected!
Wikia is a free-to-use site that makes money from advertising. We have a modified experience for viewers using ad blockers

Wikia is not accessible if you've made further modifications. Remove the custom ad blocker rule(s) and the page will load as expected.