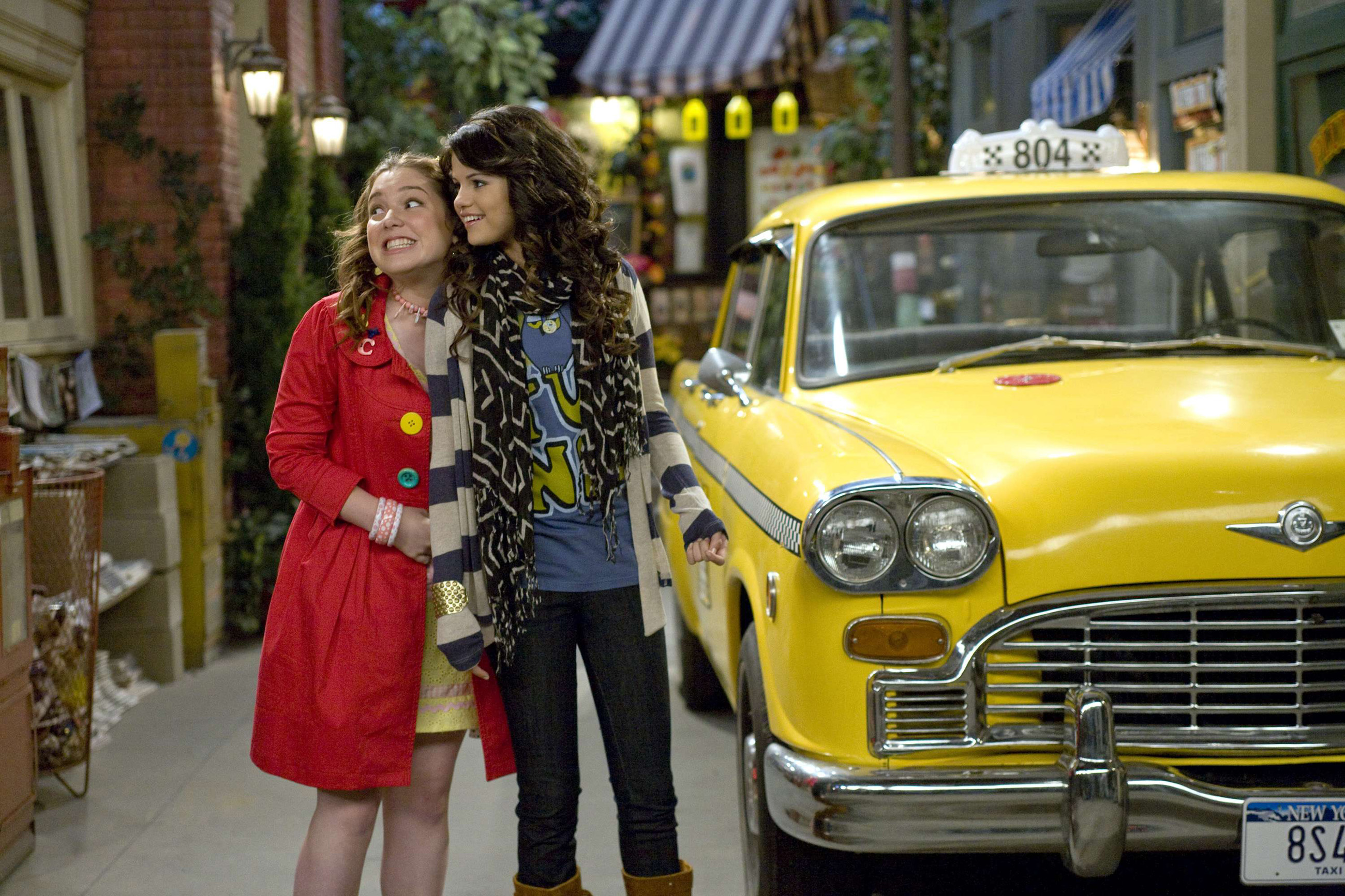 Cab 804
is the cab
Alex Russo
was born in. It is featured in
Taxi Dance
when it was going to be scrapped but Alex accidentallly brought it to life when she ment to fix it.
Characteristics
Cab 804 is an old 80's cab and is yellow like all the cabs in New York. It has a black and white chequered strip printed on the side. It has a white sign on the top with 804 printed on it. 804 is also printed on the front. It has a large silver front bumper and silver radiator. It has a Canadian rockies car freshener hanging from the rear view mirror.
significance
Cab 804 is very special to the Russo family.The family knows every thing and remembers everything about this cab.Compared to the room Justin was born in they don't remember anything about it.
Trivia
Cab 804 likes to be called Bert as shown in Taxi Dance.
Alex was born in the back seat of cab 804.
Cab 804 is a Checker Marathon from mid-70s.